About Us
In the Heart of the Scottish Borders, we're a family run traditional pub serving meals & drinks daily. Come for a family meal or book us for your next special event, we'd love to welcome you to the Ship Inn.
Melrose's only pub (you'll find all the others are hotels), situated at the old East Port entrance to the town, the Ship's name originates from a previous sea captain owner. The pub is family run and has been in the hands of it's current owners for over 20 years.
"Welcome to oor gem of Scotland"
Viv MacDonald
We love our sport, so much so one of the plasma TV's is situated in the gents! 
Daily Specials
From our delicious homemade soup to fancy fillings & speciality burgers, there's something for everyone
Local Ingredients
Where possible we buy fresh from our local high street suppliers, farmers and dairy
Beers & Ciders
Draught beers and ciders, IPA and special edition Heineken served at up to -2 degrees 
Child & Pet Friendly
Your dogs and kids are welcome, sometimes we allow adults in the pub too!
Pub Games
Whether you're into darts or pool or even a quiz night, check out our events to see what's on for you 
Barista Coffee
We don't just serve alcohol, we have a brilliant barista for all you coffee lovers. And tea too, of course.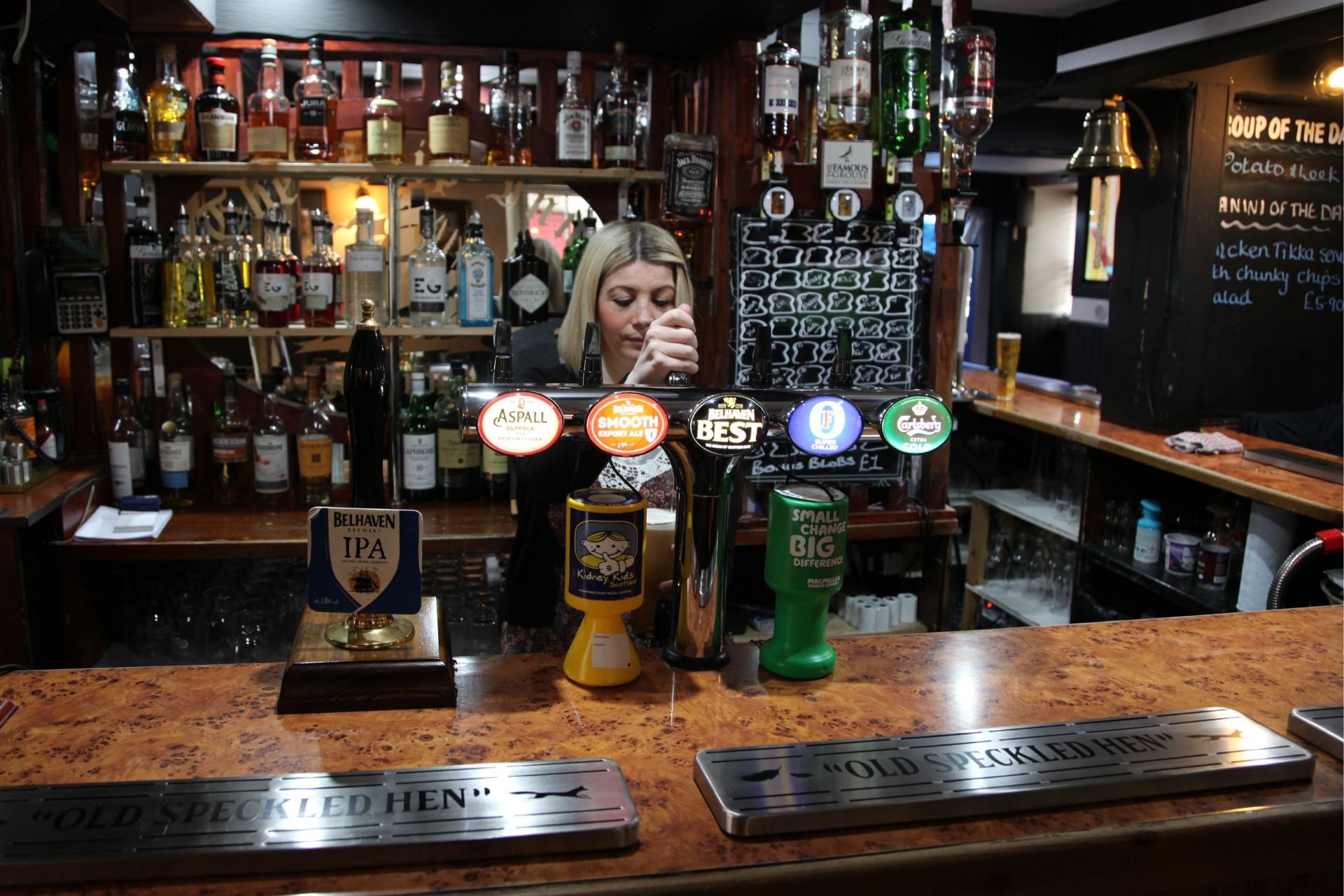 "Popped in with friends visiting Melrose for the weekend. Lovely friendly staff and locals. Nice place for a wee Saturday afternoon drink."
May 2019
"We called in several times on our recent visit to Melrose, we only had drinks but a good selection of beers and friendly staff."
May 2019
"We were visiting Melrose Abbey and stopped in for lunch. Even to this day, we reminisce about the chips and how tasty they were…"
March 2019
"A warm welcome from Nikki in the lounge bar,a smile,good service and friendly locals all keen to give us their local knowledge."
March 2019
MON – FRI
12:00pm – 2:30pm
5:30pm – 8:30pm

SAT
12:00pm – 8:00pm
SUN
12:00pm – 3:00pm